Bergen-Lafayette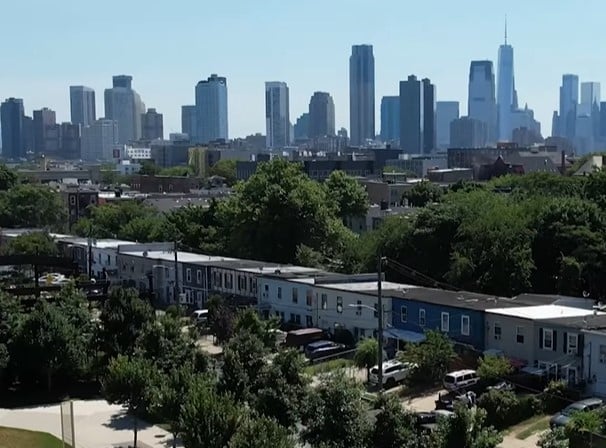 Bergen-Lafayette is known for its diverse community, beautiful brownstone buildings, and a mix of residential and industrial areas. This neighborhood has a growing arts scene, with galleries, studios, and cultural events. It also offers several parks and a variety of dining options.
The Heights
A primarily residential neighborhood located on the hilltop overlooking downtown Jersey City and the Hudson River. It is known for its panoramic views of the Manhattan skyline. The area is predominantly residential, featuring tree-lined streets, historic brownstones, and a mix of single-family homes and apartment buildings. The Heights has a strong community feel, with local shops, restaurants, and parks.
Historic Downtown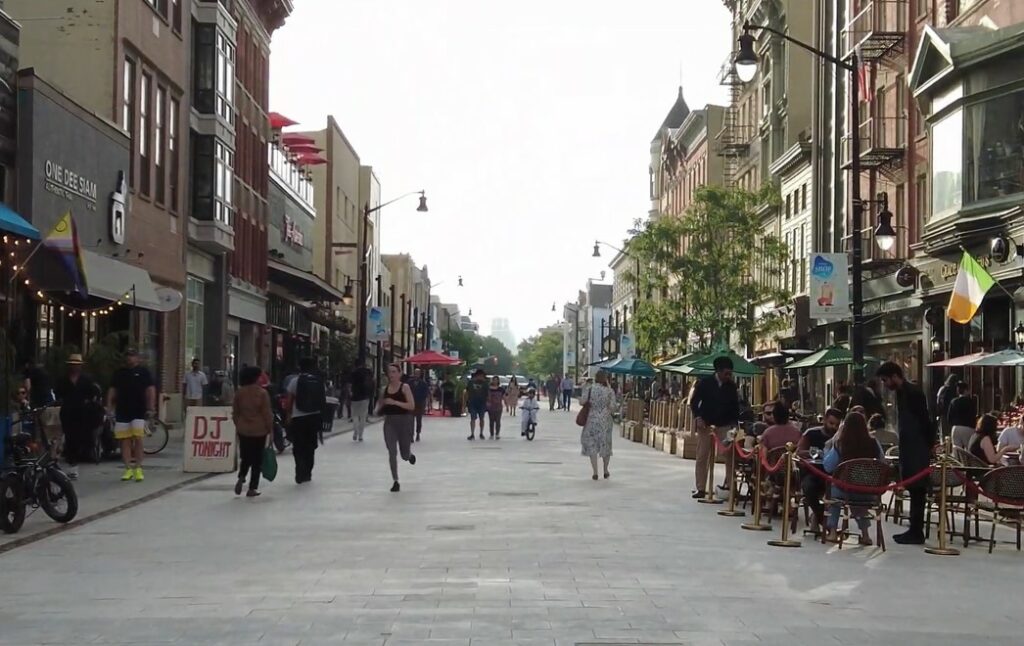 Historic Downtown is the heart of Jersey City and is known for its vibrant atmosphere and diverse population. This neighborhood offers a mix of historic brownstones, modern high-rise apartments, and commercial spaces. It is a hub for shopping, dining, and entertainment, with a wide range of restaurants, bars, art galleries, and boutiques. Historic Downtown is also home to cultural landmarks like the landmarked Jersey City City Hall and the Grove Street PATH station.
Greenville
Greenville is a primarily residential neighborhood with a suburban feel. It features a mix of single-family homes, townhouses, and apartment complexes. Greenville has a diverse community and offers several parks, including the expansive Lincoln Park. While it may not have as many commercial amenities as other neighborhoods, it provides a quieter and more relaxed atmosphere.
Journal Square
Journal Square is a bustling transportation hub and commercial district in Jersey City. It is home to the Journal Square PATH station, which provides convenient access to Manhattan and other parts of New Jersey. This neighborhood has a mix of high-rise residential buildings, office spaces, and retail establishments. Journal Square offers a variety of shopping options, restaurants, and entertainment venues.
West Side
The West Side neighborhood is located on the western edge of Jersey City and is known for its suburban feel and open spaces. It features a mix of residential areas, parks, and light industrial zones. The West Side is home to Lincoln Park, one of the largest green spaces in Hudson County, offering recreational facilities, sports fields, and picnic areas. The neighborhood also has a diverse range of housing options, including single-family homes and apartment complexes.
Liberty Park
Liberty Park is a waterfront neighborhood that offers stunning views of the Manhattan skyline and the Statue of Liberty. It is a residential area with a mix of high-rise apartments, townhouses, and luxury condominiums. The neighborhood is known for its upscale living, waterfront promenades, and access to Liberty State Park. Liberty Park also provides a range of recreational activities, including walking and biking paths.
The Waterfront
The Waterfront neighborhood stretches along the Hudson River and offers a modern and upscale living experience. It is characterized by sleek high-rise buildings, luxury condominiums, and waterfront promenades. The Waterfront provides breathtaking views of Manhattan, as well as easy access to recreational activities and parks. The area features a variety of dining options, shopping centers, and cultural attractions, including the Liberty Science Center and the Newport Centre Mall.