"Education is not a learning of facts but the training of the mind to think." 
-Albert Einstein
Our Middle school Curriculum is designed to accompany students into a new cycle.
Children enter a phase in their personal and academic life full of changes. Our main mission is to accompany them into their teenage years with the right balance between independence & structure. 
To do so, students are challenged to think globally, apply what they learn to real-world problems, and to think outside the box.
Middle School is a time for change, which is why it is so crucial to give our students the right environment to maximize the their confidence. 
Two Tracks Available in Middle School
This is the natural continuity of your child's bilingual elementary education received at the French American Academy or at another French-American School. Students can speak, read, write and count in both languages at the 6th-grade entrance level.
In this track, students are not required to have prior French language and can start without any French Knowledge. This track can also be the natural path for French-speaking families who didn't choose a bilingual education during elementary years but would like to deepen their child's ability in French.
Teaching Through Projects
The best way to engage students and to develop their curiosity & critical thinking is by having them solve real-world problems.
For example: our 8th graders developed their data science skills by creating computer programs that would forecast a disease's severity based on different controls.
Not only does project-based learning develop problem-solving skills, but it also helps students become active learners.
Benefits of Project-Based Pedagogy:
Improves understanding and retention of content
Increases motivation for all students who learn by actively engaging in real-world and personally meaningful projects.
Develops a creative and analytical thinking mindset.
Interdisciplinary Project Example
"Face à Face" The Musical
Student testimonial about their 10-months project to set up this Musical
Middle School Curriculum Core Subjects
In addition to the subjects listed, students also study Spanish, Coding and STEM, Health and Physical Education, and Music.
STEM & Technology Middle School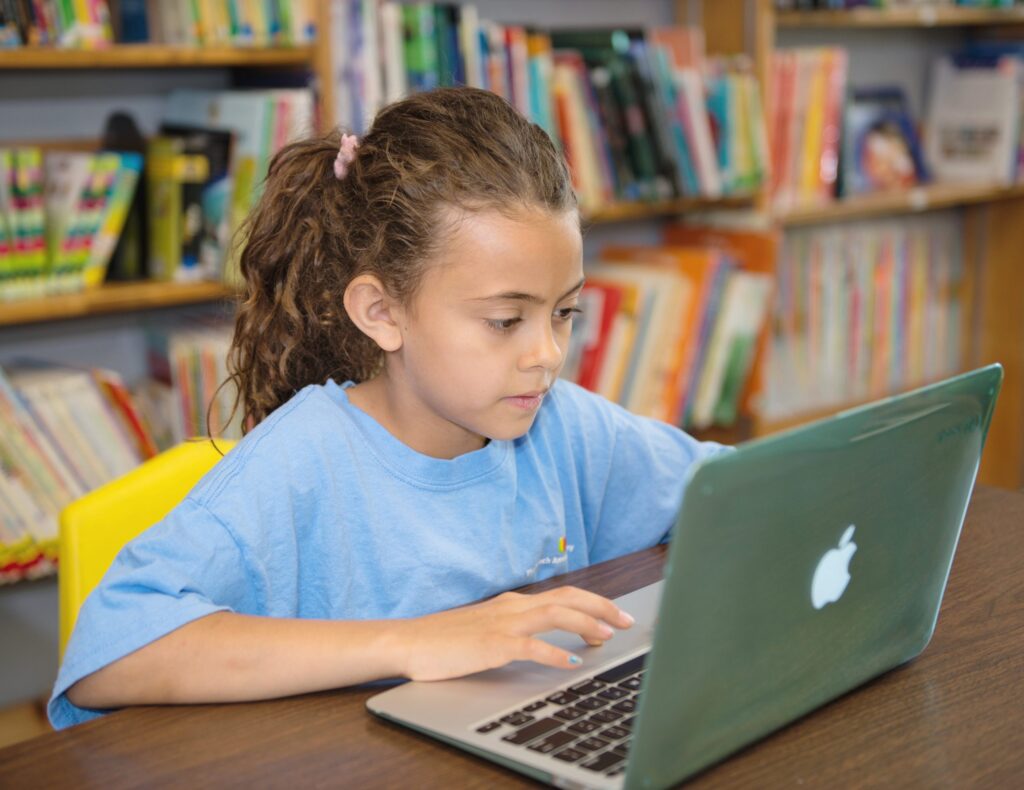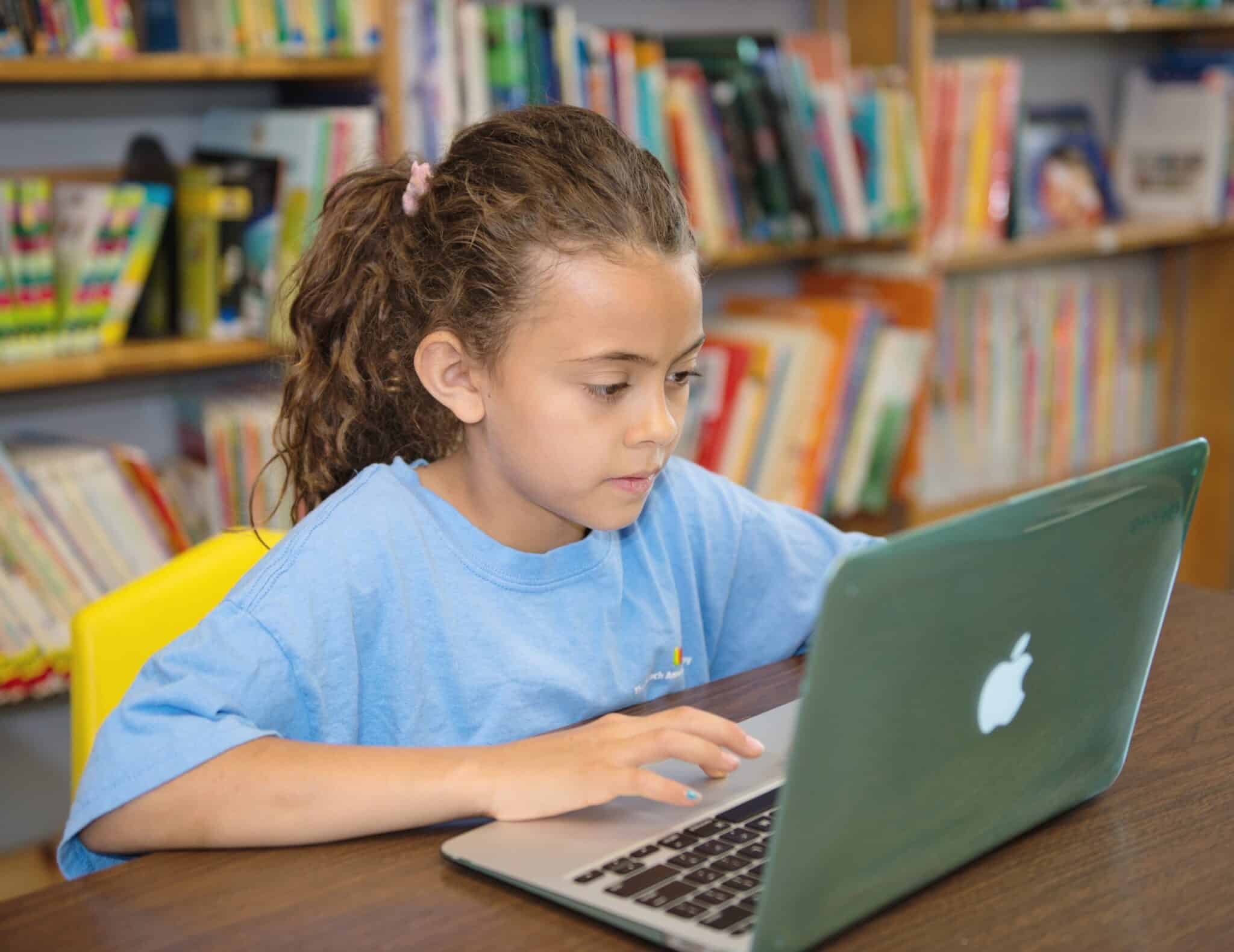 Laptop Program – All middle school students benefit from our one-on-one laptop policy, and each student is provided with a Mac Book Air which allows them to access course resources and communicate and collaborate with teachers and peers regarding their studies and school-related activities and events. 
Coding classes – Coding is part of our math curriculum, and students love to learn this additional language and be exposed to scratch, brackets, or robots. Furthermore, our curriculum will include an introduction to AI – Artificial Intelligence – to understand algorithms and the usage of AI in daily life.
Our students will explore coding by using programmable robots and drones, software such as Brackets to learn JavaScript, platform as Scratch or Code.org.
Supporting the Needs of Our Students
Advisory – The FAA values a personal approach and each Middle School student is assigned to a faculty advisor. Each advisor acts as the student advocate and liaison between home and school for academic and non-academic matters.
Community Service  – When students get involved in community service, they not only help others but also learn about themselves. They get to interact with people who have vastly different backgrounds, they learn patience and empathy. They expand their worldview and practice real-world skills like leadership, problem-solving, collaboration, time management, and communication, which will help them succeed in high school and beyond.
High School Preparation – In the end, the main objective of any middle school is to prepare students for high school and beyond. At the FAA, middle schoolers take the PSAT in 7th grade, are coached by their teachers and advisors, and are encouraged to apply to the best high schools in the area.
Learn more about where our students go to high school!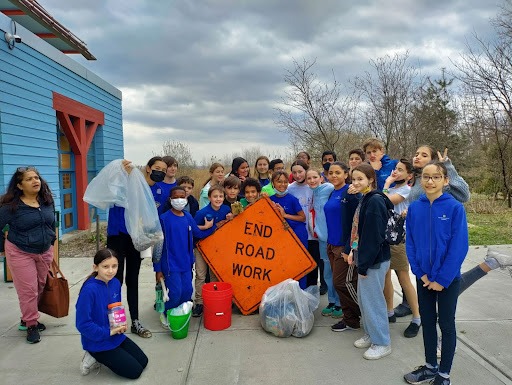 Discover What's New in Middle School

Bilingualism & Co-Teaching
At the French American Academy, oral language skills naturally form the nexus of our curriculum at all levels. Our goal is to prepare our students
Read More »
We offer two French language tracks to choose from!
The Bilingual Track does require prior knowledge of French, while in the Accelerated French Track students do not need to know any French.
But don't worry, we understand that learning a 2nd language can be challenging, hence we offer additional support like ESL & FSL classes to ensure all of our students succeed.
Plus, our nurturing environment with small class sizes is perfect for helping students thrive and reach their full potential. 
Our French teachers are from countries where French is the official language and speak French as their native language and our English teachers are native English speakers.