Family Communication and Engagement
Parent Portals & Calendars
Jersey City
Preschool to Middle
Englewood
Preschool to Elementary
Discover Who Our Families Are
We are more than a French School, we are a true International School!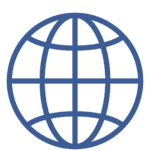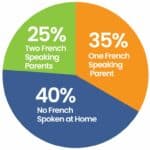 40%
Non-Francophone Parents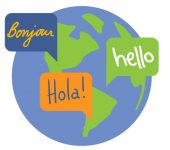 "Our daughter has been going to this school for the past 4 years and her and us are loving it. More than a school, we have found a community where everyone knows and support everyone. The friends she made there will be lifetime friends. She is now completely fluent in both languages and in first grade can also read and write in both languages. The curriculum is rich and includes art and music from the youngest age."
"Small class size and very attentive teachers. The school operates like a small community. The school is sensitive and very responsive to child allergies and that is very important to me. My son started the school at age 2 already fully understanding French, however, he did not speak it back. Being fully immersed in this environment has gotten him to a place where he is comfortable speaking the language and at 3 he is actually speaking both English and French, knows who to speak which language to and can even translate for me (non-French speaker)."
"Excellent school ! Our children aged 6 and 9 have been attending school recently and we are delighted how the educational community takes care of them. The community of this school is extremely benevolent and helps us, as new expats, to feel at home !!!"
Communication is the Key to Student Success
Listening and communicating with our parents is essential. Consequently, The French American Academy provides various opportunities for parents to receive information and share ideas with management. Through these many options, we listen to our parents' concerns and continue to build an effective partnership.
Effective communication and collaboration between teachers, administration, and parents are essential for creating a supportive and nurturing environment that helps students reach their full potential. 
The communication triangle symbol is central to the values of the French American Academy. It represents our commitment to keeping our students at the center of all we do, with everyone working together to provide the tools and support students need to thrive and bloom.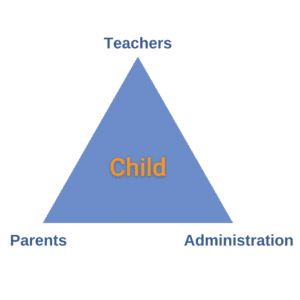 Empowering Your Child's Education
Your Child's Key Parental Involvement 
Parental participation in these events is essential as it not only fosters a deeper understanding of your child's progress but also nurtures a collaborative and supportive educational environment that empowers your child to thrive.
Get Involved with the Community and Make a Positive Impact on Your Child's Education
Parents are a vital part of the community at the French American Academy. With more than 40 nationalities, we are a vibrant community of international individuals. We offer numerous opportunities for parents to get involved and build relationships with all members of the community. By being active in the school community, sharing the school philosophy, and welcoming new families, parents can contribute to a sense of belonging and engagement within the school community and help to promote the school's values.
Parents are the essential link between school and students. As a parent, you know how your child feels. For example, you know if he feels grumpy or if he is happy to go to school. As a result, you can help us better understand him or her. Moreover, you can also relay and amplify school messages. Finally, you can ensure homework is duly done.
Being a parent is not an easy ride! Of course, much of it is joy and victories to share. But there are also challenges, doubts, lack of time and many other things that can make you feel overwhelmed.
Get involved in one of our many exciting activities, connect with other parents, build new relationships and make a meaningful contribution to The French American Academy community. Don't miss out on this opportunity to make a difference!
Parent Teacher Organization
The Parent Teacher Organization (PTO) is a collaborative body composed of parents and teachers that works to enhance the educational experience and foster a strong community spirit within the school.
Our PTO is very active and organizes many events, such as the book fair, wine tastings, movie nights, and more! The PTO works towards specific goals and programs, raises funds to support the school, but also serves as a way of meeting other parents in the FAA community.
By joining the PTO, you'll contribute to important goals and programs, support fundraising efforts, and immerse yourself in the FAA community. We warmly invite new members to bring their unique talents and ideas.
Interested?
For the Englewood campus, reach out to pto@faacademy.org, and for the Jersey City campus, connect with us at ptojc@faacademy.org.
Join the ranks of our dedicated and engaged class parents and take an active role in shaping your child's educational experience. In this role, you will serve as a vital link between the school and the parents in your child's class, helping to keep everyone informed about important events and answering practical questions. You will help the PTO officers by promoting the social events offered.
Class Parents play a crucial role in supporting both communication and assistance within your child's class.
You will communicate information about school and PTO events

Answer practical questions for parents

Participate in school events 
Learn more about this essential role by reviewing our brochure .
Frequently Asked Questions
Checking in with your child's teacher regularly
Asking for progress reports or grades
Reviewing homework assignments and projects
Participating in parent-teacher conferences
Becoming a class president