Skip to content
Happy to Introduce
Mommy & Me | Daddy & Me
Music and Movement Class
In this 45-minute music class in French will include a combination of classic French as well as original music.
Young children will participate using various instruments (shakers, maracas, tambourines, etc…) and will follow movements, sing along, dance, and play games all throughout the class. Each class will end with a short book, and of course, with the popular bubbles!
Adults will be encouraged to participate, even if they do not speak French, and can expect to leave each class knowing some new French words!
Ages: 0 – 3 years old | $30 per class or 8 class Package for $200 | 360 1st St, Hoboken, NJ | Every Monday at 9:30 am

Register for your 1st Free-Trial Class!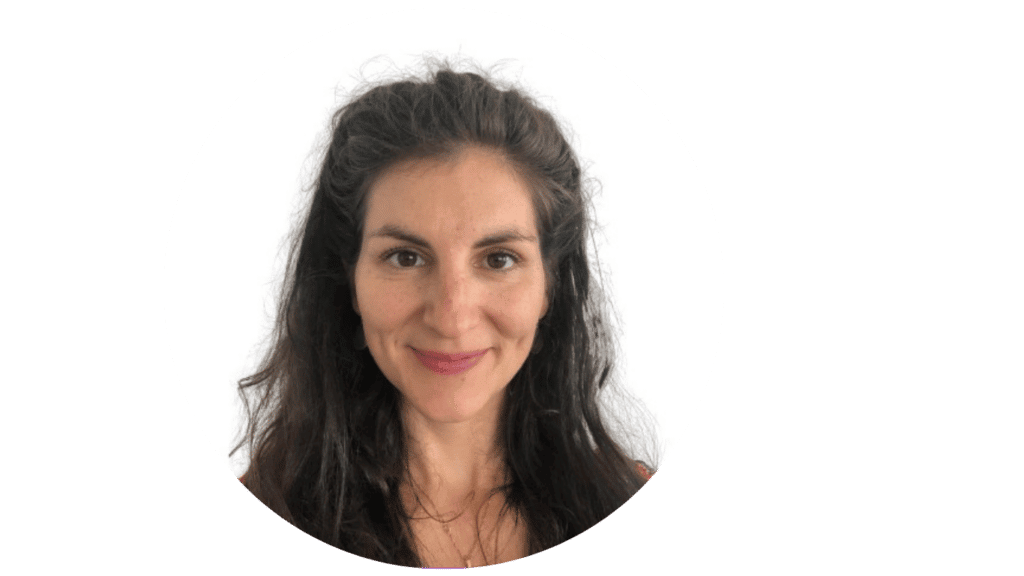 Joséphine Ancelle
French Singer-Songwriter
About the Instructor
Joséphine Ancelle grew up in Paris in a family of actors and musicians. She took her passion for singing to New York at the age of 18, where she developed her career by regularly performing at many of New York's renowned venues, such as The Bitter End or The Living Room. Between 2007 and 2011, Joséphine released one full length album, two EPs, and two singles of her Franco-American compositions, with her song Les "Je t'aime" receiving radio airplay in France and Germany.
In addition to pursuing her career in music, Joséphine completed her master's degree in Speech Language Pathology from Teachers College, Columbia University in 2016, having found a new passion for this field that combines science, compassion, and creativity.
In 2013, Joséphine joined the team of visiting artists at La Petite École, a French immersion preschool in New York City. Joséphine began writing songs which focused on accompanying the children in their daily routine. Over the years, she composed 12 songs for the school, in French and in English: songs to say "hello" and "goodbye", to "clean up" or "wash hands"… Released in 2021 on all streaming platforms, the album, Les Chansons de La Petite École, was produced by her long-time friend and renowned producer, Paul Umbach. Les Chansons de La Petite École were also released on Bayard Jeunesse's educational app, Bayam, in September 2021.
Her new bilingual album, Les Chansons de La Petite Ecole is out now.
Les Chansons de La Petite Ecole is a bilingual French and English album of songs to accompany children in their daily school routine.
​Les Chansons de La Petite Ecole est un album de chansons bilingues destiné à accompagner les enfants lors de leur routine quotidienne à l'école.
Available to listen here:
​Ecoutez sur ces plateformes :Apple Music | Spotify | YouTube | Amazon | Bayam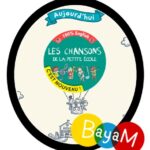 Les Chanson de La Petite Ecole is also available on the French educational app, Bayam. Click here to listen on Bayam.
Les Chansons de La Petite Ecole sont à écouter aussi sur Bayam, l'appli éducative de Bayard Jeunesse. Ecouter sur Bayam ici.
Mommy & Me | Daddy & Me Classes for Babies and Toddlers
✓ Listening Skills
This class marks the start of discovering music with various beats, melodies, and lyrics, as well as learning to adapt to your vocal voice. A perfect example of early communication.

✓ Vocal Plays

Back-and-forth vocal plays greatly enhance early language acquisition and social-emotional development

✓ Instrument Play

By listening to the sounds of different instruments and interacting with them through play, your baby will be exposed to a stimulating auditory environment that promotes cognitive development.

✓ French Exposure

A fun and interactive way to learn or practice the language, as well as promote early language development and social-emotional skills.

✓ Whole-body Movement
By repeating movements together or improvising with the music, your child will improve their gross motor skills while developing a sense of rhythm through dancing and movement.
In Collaboration with Luna de Papel
Mommy & Me
Arts & Crafts in Spanish
Luna de Papel is excited to offer its mommy & me classes this winter semester in collaboration with The French American Academy. Let your child explore creativity in a safe and exciting environment through arts and hand-crafting activities. Your toddler will learn to play, share, and explore with others. A fun class offering an opportunity to get out of your house and interact with other mothers, socialize and bond with your child.
The classes will take place in Hoboken, where French Mommy & Me | Daddy & Me classes also take place.
Ages: 1 – 3 years old | $35 per class | 360 1st St, Hoboken, NJ | Every Tuesday at 9:00 am

Sign-Up Today !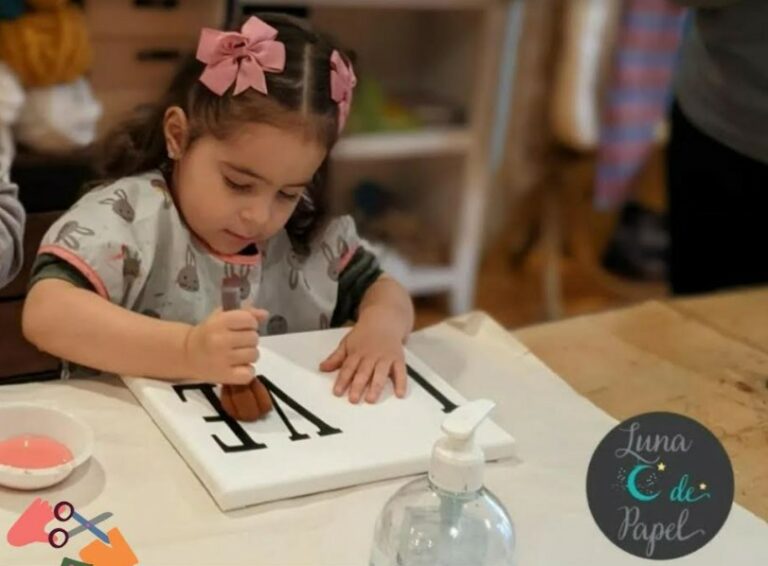 Class format:
Open play
Themed book of the week in spanish and english
Arts and crafts using high-quality natural materials including ceramics, canvas and wood
Spanish music to end the session
What you'll learn
Fine motor skill development
Hand-eye coordination
Frequently Asked Questions
Yes! The Mommy & Me | Daddy & Me class in Hoboken takes place every Monday at 9h30 am while the Mommy and my arts and crafts in Spanish take place every Tuesday at 9:00 am.
Both classes are held at the French American Academy of Hoboken preschool campus.
Do I need to speak French to participate?
All are welcome! This class is perfect for any parent who would like to expose their young children to the French language and culture through engaging music, movement activities, and arts and crafts.
Accreditations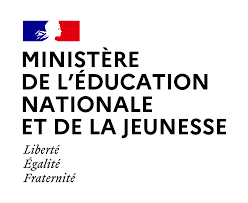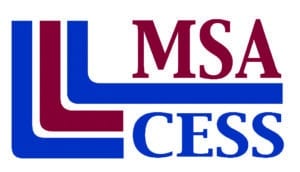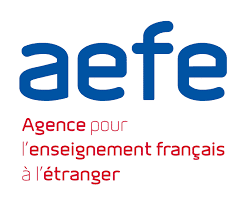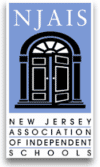 Previous
Next

View all