Waterfront Parks in Hoboken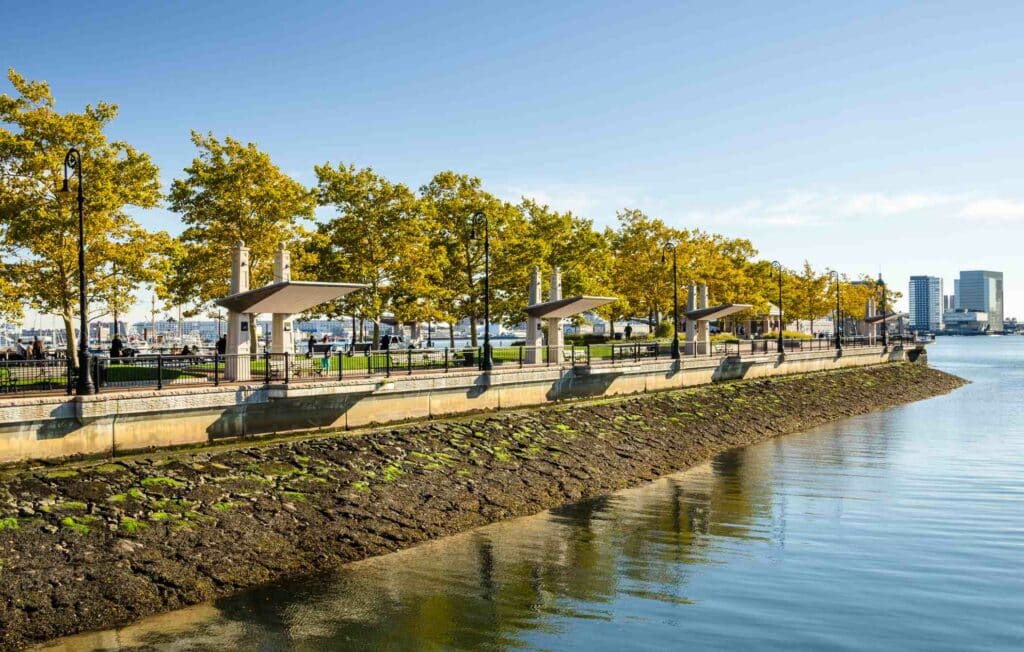 Pier C Park
Enjoy a panoramic view from Pier C's viewpoint as well as play areas for your children.
Sinatra Park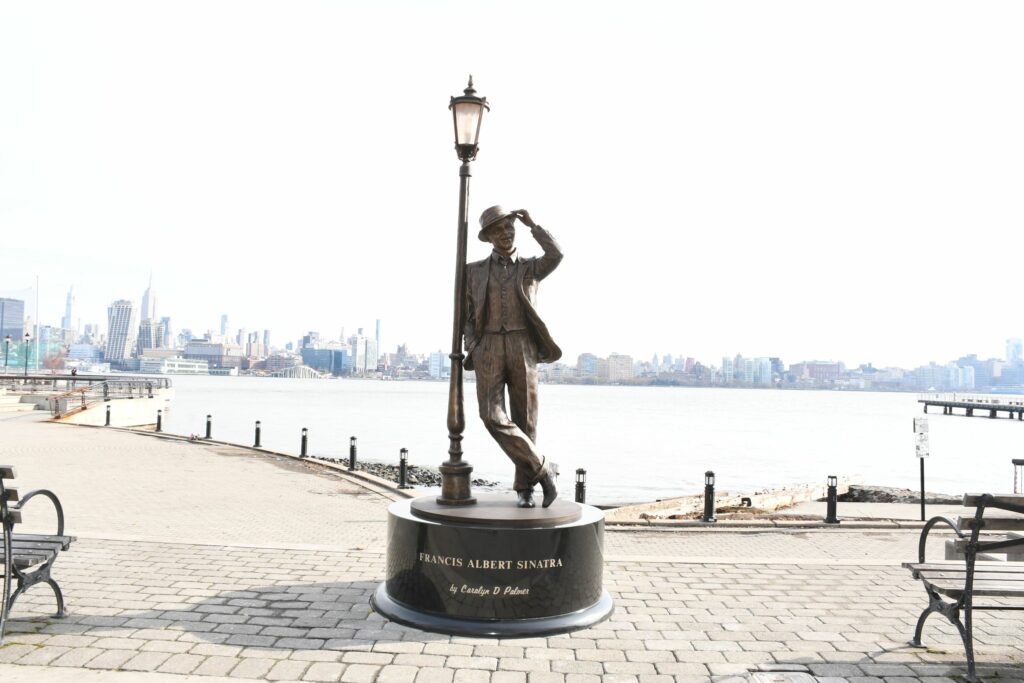 Still along the Hudson River boardwalk, see Frank Sinatra's Statue or play a quick game of soccer with a view on Manhattan
Pier A Pergola Hoboken
3 min walk to NJ Transit station, Equipped with a gazebo and benches as well as a fountain to cool off during hot summer days
Hudson River Waterfront Walkway
Not a park but enjoy a nice stroll with the best view of Manhattan in the tri-state area
Maxwell Place Park
Located along the waterfront, Maxwell Place Park offers stunning views of the Manhattan skyline and the Hudson River. It features a spacious green area, beautifully landscaped gardens, and a children's playground.
Harborside Park 
Situated near the Hoboken Terminal, Harborside Park is a vibrant urban park with a modern feel. It offers a mix of recreational amenities, including basketball and tennis courts, a waterfront promenade, and a splash pad for children.
Other Family-Friendly Parks in Hoboken
Elysian Park
Nestled in the heart of Hoboken, Elysian Park is a charming green space with a rich history. It features tree-lined paths, open fields, and a gazebo. Elysian Park is known for its community events and festivals, including art fairs and outdoor concerts.
Stevens Park
Situated near Stevens Institute of Technology, Stevens Park is a small yet picturesque park. It offers a well-maintained gardens, benches, and a fountain.
Madison Park
Located in the southwest corner of Hoboken, Madison Park is a neighborhood park with a family-friendly vibe. It features a playground, basketball court, and open green spaces for recreational activities.
Columbus Park
Situated near the Hoboken PATH station, Columbus Park is a bustling urban park with a central location. It offers a variety of amenities, including sports fields, a playground, and a gazebo.