May 1-5, 2017
Our 6th graders from New Milford Campus went on a 5-day overnight trip to Arizona.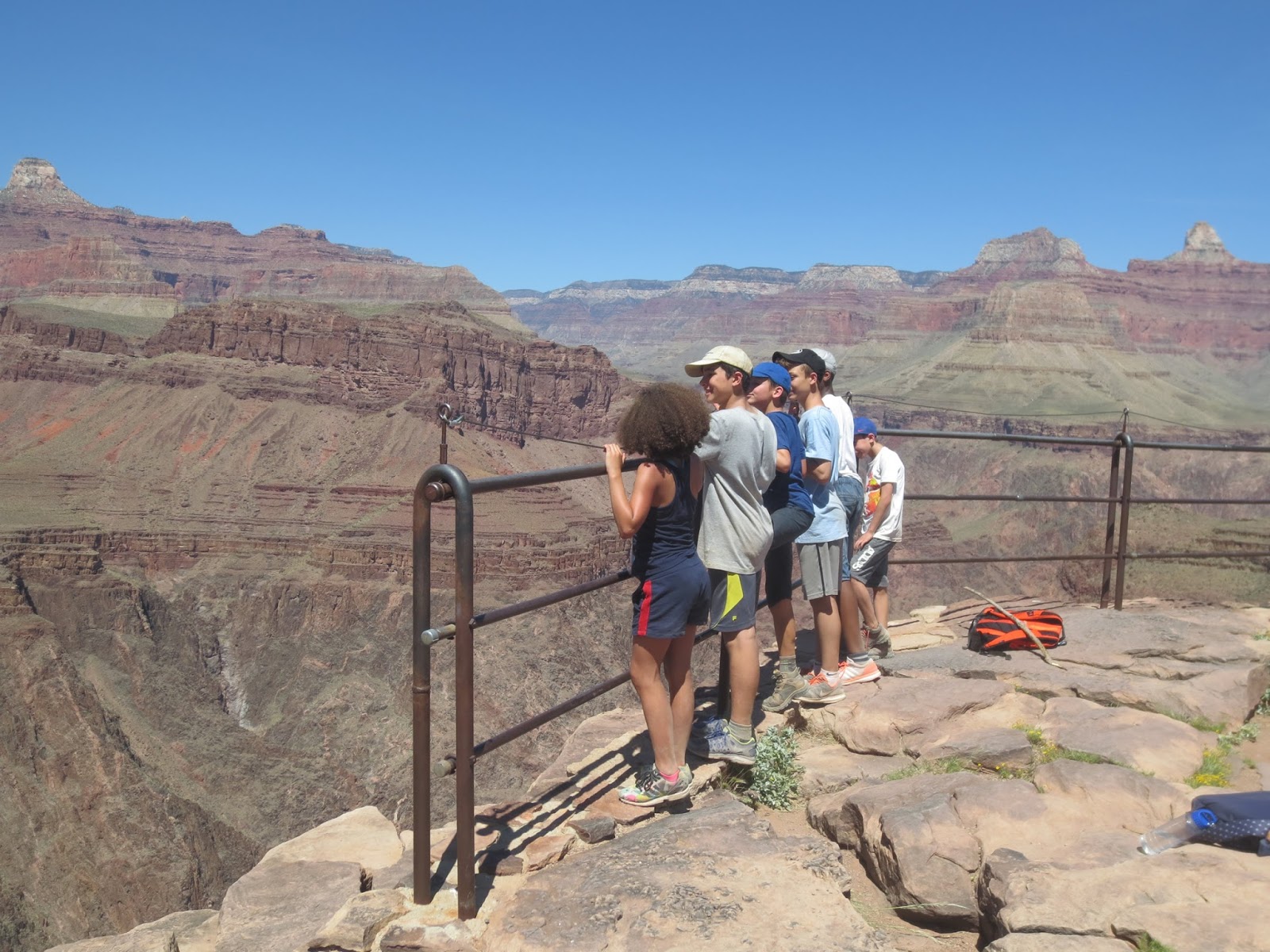 Last Sunday evening, our 6th graders flew to Arizona with their teachers: sunscreen, sneakers and hats all nicely packed, a last kiss goodbye to their parents and ready for adventures! After a very short first night in their very nice hotel rooms, our teenagers met other bilingual students of their age from the International School of Arizona. They challenged each other through quizzes about their respective home states and during an epic soccer game under the blazing sun. That special human and friendly exchange was so intense that the kids decided to come back at the end of their Arizonian week… a way to close the loop.
It would be hard to decide which of the other activities were best… Would it be the special jam in the Musical Instrument Museum where the group not only learned about music but had the chance to play all kinds of instruments? Or was it the drive in the Apache Trail and the search for the lost Dutchman Gold Mine in the Superstition Mountains? What about the hike and camping night in the Grand Canyon? The late night dip in the hotel pool or the s'mores eaten during the campfire? For Emmanuel Brasseur, our Art Teacher who coordinated the trip and supervised our middle schoolers with such selfless dedication, it was probably the discussion about that particular sculpture in Phoenix or maybe that time at the Heard Museum where all his students chose a Native American Statue representing their personality and character.
For both teachers and students, the whole experience brought them closer to each other, the hardship of the hike as well as all the laughter they shared. What if, after all, their best moment was when each and every one of them realized that within that short week, they grew up and got closer to the adults they will be tomorrow?
PS : A warm thank you to Delphine François who took very good care of our students and assisted Emmanuel Brasseur in every step of the way.
-New Milford Campus in Arizona