April 5, 2017
At the French American Academy, we value extracurricular activities such as Arts, Music and Sports. Let's focus on the Art Class on our Jersey City campus taught by Emmanuel Brasseur, an out-of-the ordinary and multi-faceted teacher.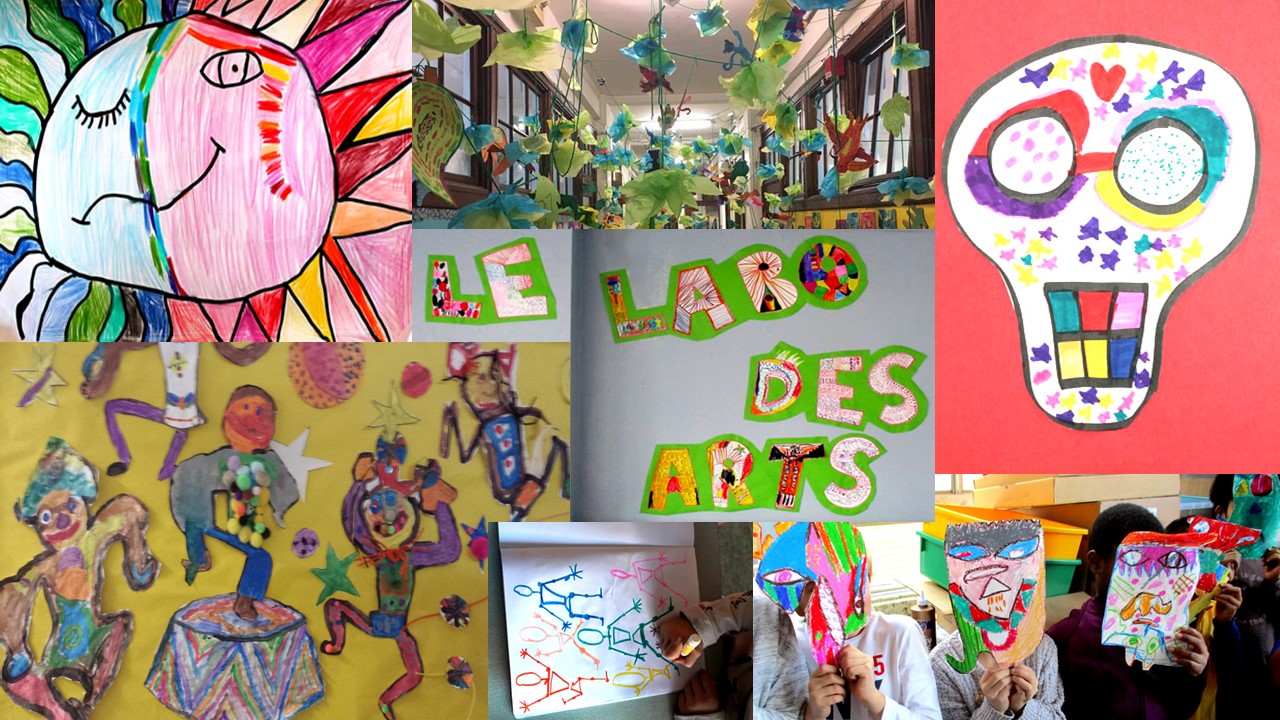 Emmanuel, aka Mr. Manu, teaches art to the elementary grades in Jersey City. Since he moved from Quebec last September, our young students have worked on so many colorful and unforgettable projects, each and every one of them related to a notable artist. Introductive pattern work through the children's first names (Roy Lichtenstein), the Crazy Jungle (Douanier Rousseau) and the Funny Circus (Alexander Calder) allow our student to discover an artist and create their own masterpiece. Mr. Manu also introduced them to other cultures through the Halloween Skulls from the Mexican Dia de los Muertes, African Primary Arts Masks and some art trends such as Cubist portraits. He is also preparing a special Architecture Fair for which the students have been working on their ideal city (see more in May !). Visit his Arts Lab to see more.
If Emmanuel is such a great Art Teacher, both for our 6th graders in New Milford as well as our students in Jersey City, it is probably because he is an accomplished and curious artist who constantly searches for new ideas in his new urban environment. Therefore he is able to share his passion with our younger ones. He is currently exhibiting, visit his website to know more.