April 4, 2017
In 2016/2017, both Jersey City and New Milford campuses had the chance to go see Ms Nelson, Aesop's Fables or Seussical in local (therefore English-speaking) performances centers. In March, we also hosted a French Theater Troop called La compagnie Pikrocole for a modern performance of "Le chat botté*" mixing singing, puppeteering and shadow play.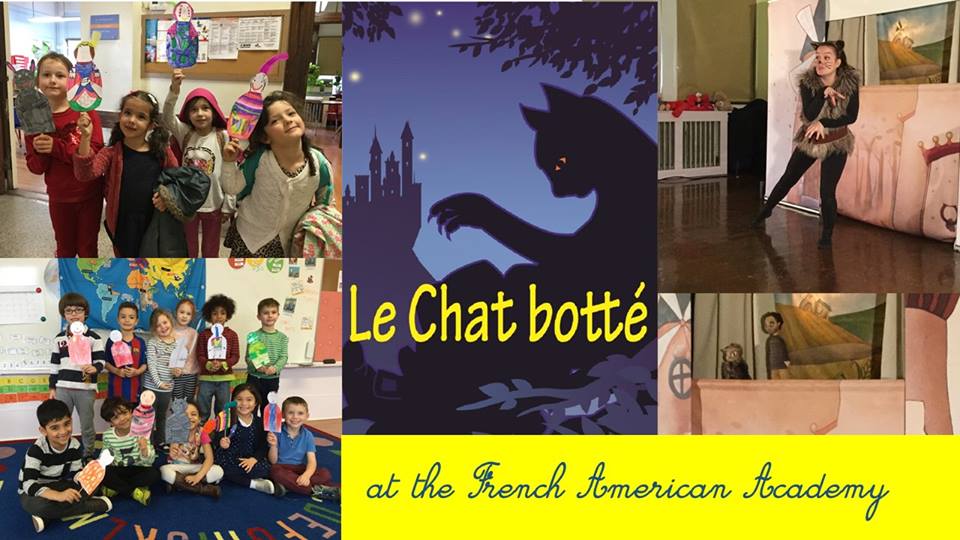 The children watched, sang along and absolutely enjoyed this performance of a classic story by French writer, Charles Perrault. They also attended a workshop lead by the Director, Sophie Balazard and her actress and puppeteers. Our student made their very own puppet to keep a souvenir of this unforgettable day.
In order to develop confidence, creativity and oral skills, we choose to promote plays and performances at the French American Academy. Not only our teachers do encourage their students to express themselves through "What's Up Today?" routines or rehearse recitals of poems and play scenes during class but we also regularly take them to local theaters to watch professional performers and actors playing famous, classic or modern roles.
We are also already working on our End-of-the-Year Celebration and can't wait to share this long-term commitment with our community of parents. Stay tuned for the big finale!
*"Puss in Boots"
-Jersey City and New Milford Campuses