Autumn Farm Trip for Lower Grade Classes
By Rose Spicher
In honor of the first few days of "La Semaine Du Goût", French American Academy Pre-K4, kindergarten, and first grade classes teamed up for a fantastic autumn trip to Alstede Farms in Chester, NJ. The classes were broken up into small mixed age groups, each led by an FAA teacher or parent chaperone, to participate in activities together and get to know children from different levels.
During a scenic hay ride through the farm in gentle autumn sunshine, the groups "oohed" and "aahed" at the sight of contented animals grazing in fields, colorful flower gardens with mums and sunflowers, and the bright orange pumpkin patches.
At the end of the ride, the field trippers got started with the main item on their agenda: apple picking! The trees were heavy with fruit, and each picker got their own bag to fill up. Students noticed and observed fallen, bruised apples and the insects feasting on them, and they learned to choose healthy-looking apples from the trees for their own bags.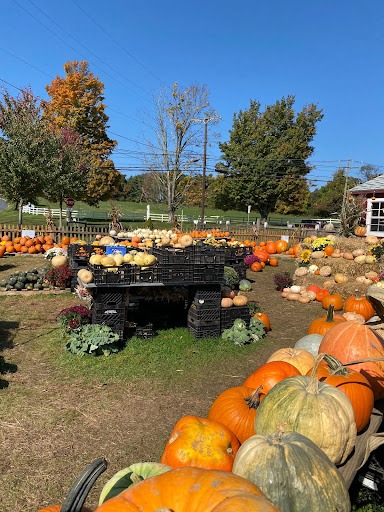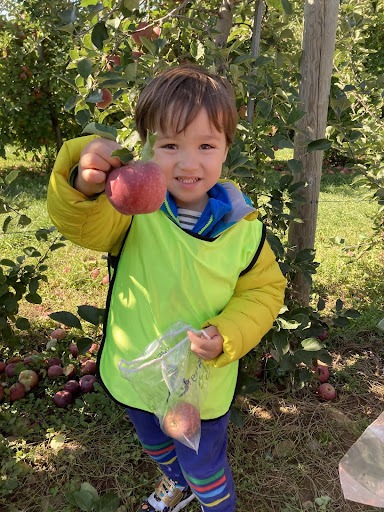 Of course, some apples had to be polished and taste-tested on the spot! The empire apples were tart and sweet, with creamy flesh and a satisfying crunch. Both the children and their chaperones enjoyed munching on delicious apples during the hay ride back to the main area of the farm.
Before lunch, a representative from the farm ushered the group into a pavilion to discover a table with a cornucopia of fruits and vegetables. She allowed the students to touch, explore, and ask questions about the different foods grown on the farm. Children enjoyed learning about real popcorn on the cob and how sunflowers give us seeds, and they asked lots of questions until their curiosity was satisfied.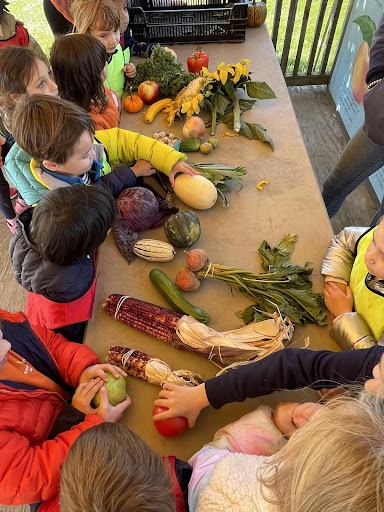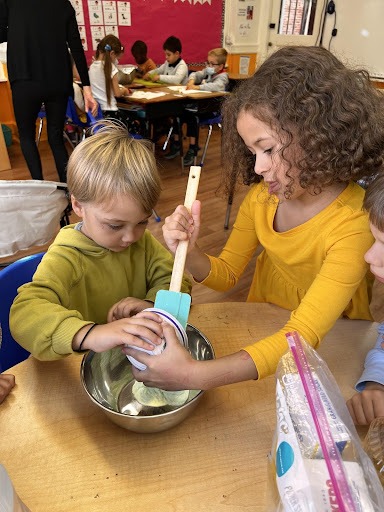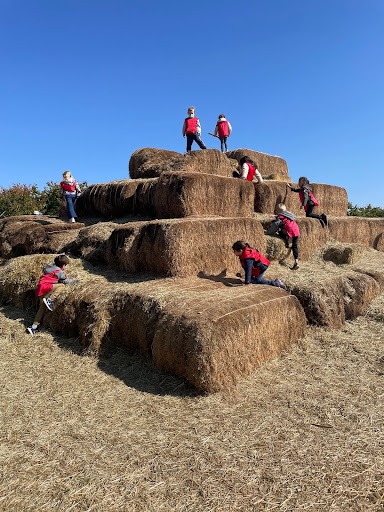 This field trip was a successful experience for everyone, but because this was Tasting Week, the teachers wanted to make sure their students had the opportunity to prepare and enjoy various recipes using the apples they had harvested. In the days after the trips to Alstede farms, students worked in the same mixed-age groups to prepare and share juice, salads, tartines, and various desserts! The children loved spending time with the friends they made during the trip, and the experience of using their own harvest to feed themselves and their friends created a lovely communal moment. 
*Click here to check out Rose's other blog post on the "taste week of flavor" at the FAA