March 17, 2017
Every year, our students take part in the "Défi Scientifique", an initiative throughout French schools to promote science and experimentation at an early age. Parents were invited to see their finished projects for our traditional Science Fair.
In March, our students from the New Milford campus worked on different projects mostly based on sustainable development. Our younger ones from Pre-K classes learned the origin of and the different ways to accommodate and cook two essential pantry staples: bread and butter. Our elementary students built eco-friendly houses with recycled material. Those projects had to be sustainable in extreme climates like the Arctic or the Rain Forest and self-sufficient with renewable energy. The middle schoolers created music instruments from all kinds of recycled and repurposed materials and played some music during the fair!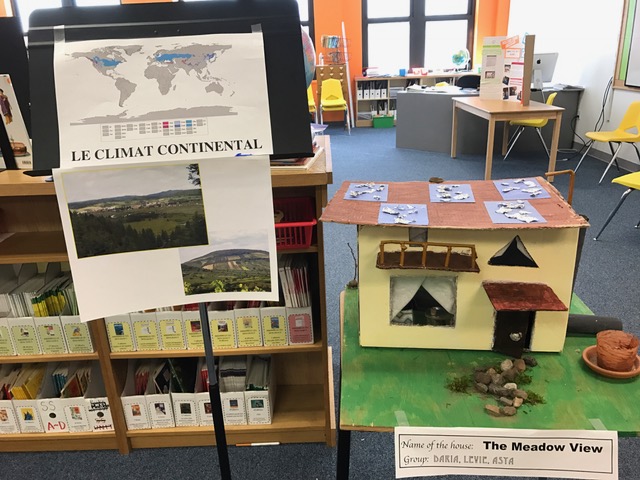 Our community of parents were excited to discover the different assignments that required so much effort and dedication from our students. They were also impressed by how knowledgeable and eloquent the students were while presenting their projects….in both English and French, of course!
-New Milford Campus