Have you seen those large-scale faces looking at you from the windows of the school? Have you recognized some of them? The models are the middle schoolers students who participated in an art project called Inside/out.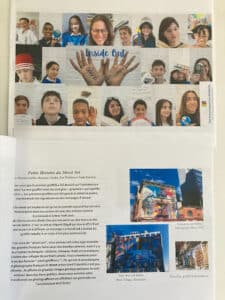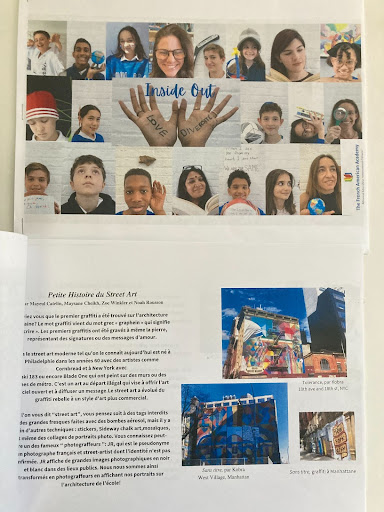 Inside/out was created in 2011 by the French street artist JR who received the TED prize and asked the question: "Can art change the world?" He created a platform so that anonymous people from different countries can become artists and spread a message. 
With their art teacher, the middle schoolers chose to emphasize the diversity of their personalities, passions, ethnic origins, and languages, which, far from distancing them, bring them together in their bilingual school. In art class, they practiced photography and studied the history of portraits. In media education class, they wrote articles about street art and had also the great opportunity to interview Emma Berrebi, JR's assistant. They are now a part of the People's Art project and you can read everything about their adventure on The Inside Out Project.